THE JOSEPH PROJECT
Since 2000
Working Together to Help Israelis in Need
---
The Joseph Project imports aid into Israel from charities worldwide. Clothing, blankets, medical supplies, furniture, linen and bedding, diapers and family items, tools, shoes, and other supplies are imported and stored in our modern 22 thousand square foot warehouse near Jerusalem.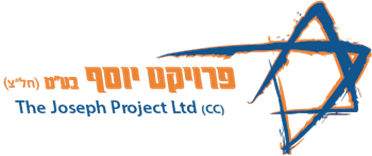 We distribute aid to individuals through our growing network of independent local centers and reputable social welfare organizations across the nation. Beneficiaries include single parent families, rehab centers, orphanages, hospitals, congregations, schools, nursing homes, soup kitchens and more.
Since 2000 we have delivered over $100 million in humanitarian aid to the needy and those who struggle - Jew and Arab, religious and secular, reaching tens of thousands every year. Our partners drive the operation. From Holland and Germany to Australia, from China to the United States, the nations have come together to bless Israelis and demonstrate God's love.
First World Country, Third World Problems
Israel is a modern and technologically-advanced nation, but almost 25% of Israelis - over 1.7 million people including over 900,000 children - live below the poverty line. Sadly, this is one of the highest rates among all developed nations.
Our young nation constantly absorbs new immigrants while facing perpetual security threats. Today, diverse needs among people groups are stretching the welfare system as resources are diverted for security. Meanwhile, the boycott Israel (BDS) movement has dampened investment. Needy Israelis need help.
Communities facing deepening levels of poverty include Ethiopians, new immigrants, and Holocaust survivors. The elderly, victims of terror, recovering addicts, former prostitutes, orphans and at-risk youth, homeless, and impoverished rural communities also experience acute deprivation.
We are grateful for your generosity! https://www.josephproject.org/
Every $1 donated will ship $13 in aid to those in need. Joseph Project has imported approximately$100 million in aid to those in need already....

ECFA es un certificado que nos acredita como un ministerio de confianza que pasa porp rocedimientos de auditoría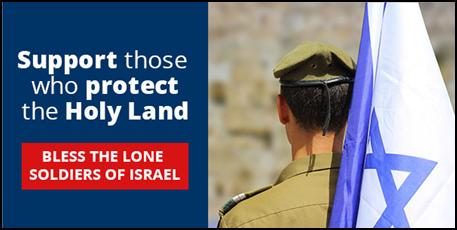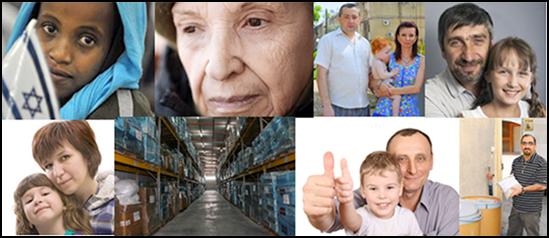 ---